Dogs
20+ Best Dog Christmas Costumes this Christmas Season
Christmas is just around the corner and it is definitely the most wonderful time of the year. Spending time with families and filling each other with joy and laughter is the best way to celebrate this holiday season. But we cannot forget our lovely pets and tagging them along with the Christmas spirit. 
Since it is the best holiday season and only happens once a year, don't forget to wear the best outfit you have during Christmas Eve and also dress up your pup so they look way more adorable. So let's get started!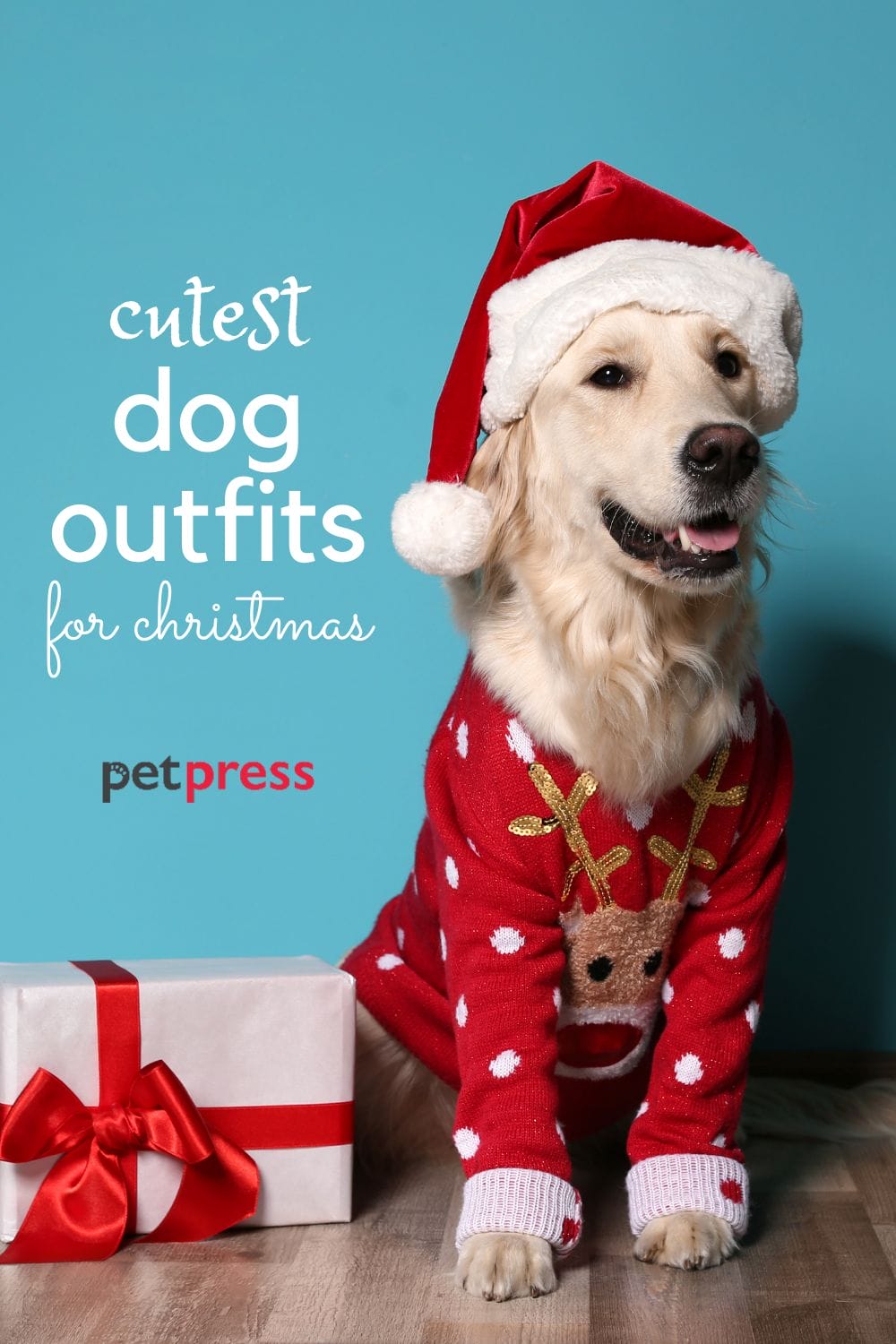 Here are the best 20+ Christmas outfit inspirations you can consider for your pup.
1. Parisian Dog Santa Claus Winter Coat
This costume is perfect for family pictures and gatherings. Your pup will feel comfy with soft velvet material on the outside and its warm jacket on the inside! This Santa Claus Coat comes in different sizes for small breeds and has a high-quality fabric.
2. Christmas Tree Puppy Dog Dress
If you have a girl puppy, this would be the best outfit for her as it has the Christmas tree vibe to it. This red Christmas Tree Puppy Dog dress comes with a cute white ribbon and snowflake prints. Many sizes are available and you can check them out here.
3. Santa Dog Costume
This Christmas costume will certainly make your pup look like Santa while standing. The typical red and white costume comes with a Santa hat too and is also made from cotton for a soft and comfy feeling.
4. 'Merry Christmas' Dog Hoodie Sweater
If you're looking to keep your pup feeling warm and cozy during the winter holidays, this 'Merry Christmas' printed hoodie sweatshirt is certainly a cute option. The sweatshirt comes with ribbed sleeves to ensure a comfy fit and is great for Christmas parties!
5. Elegant Lace Plaid Dog Dress
This soft and comfy dress goes well for your girl pup and is suitable for everyday wear especially during the Christmas holidays. This cute dress has an elastic waist to keep your pup comfortable. Check out the available styles and sizes here.
6. Green Santa Claus Suit
If you would like your dog to look like one of Santa's elves, then the green elf style suit the best fit. It comes with a cute green Santa style hat and a costume designed with arms to make it more realistic! Probably your pup may win a costume party with this!